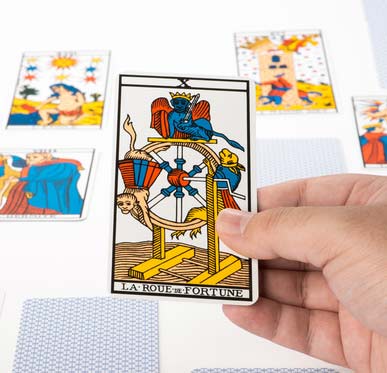 Fortune Telling & Tarot Card Readings
Let the power of spirit guide you
Even as a small child I have wondered about the meaning of the universe, where it came from, and whether there were indeed angels guiding us through our journey of life.
From the age of 19 years old I have attended spiritualist churches all over the United Kingdom to find truth and meaning in mine and other people's life.
This quest has lead me to enquire whether the spirit world does indeed exist.
Now at 40 I have grown and developed and have become absolutely convinced spirit are around us all the time, even when life is tough and their seems no way out.
I have seen spirit several times in the form of a female presence, and over the last few years I have developed to the status of Clairaudient (hear) and Clairsentient (sense).
I now work with clients all over planet earth from my telephone and Skype, and in the past I have worked for National newspapers and have appeared on Sky TV.
Spirit have informed me I am a great light worker and my mission in life is to heal and guide others whether this is concerned with a client's personal or professional life.
I look forward to having a professional consultation with you.